Senior Swim Night: Boys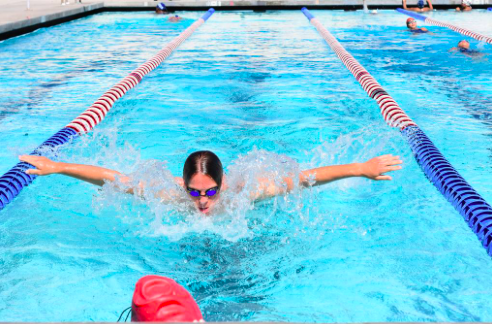 The boys swim team's last meet was on April 19th against Patriot High School. The team this year had fewer members than the previous years, with around six boys, and only one being a senior. Acknowledgment of their, "size in the team," propelled them to move forward in their efforts. Junior Gregory Horrowitz shares his perspective on this topic.
"Our team was a little smaller than usual, we had one senior boy, which helped a lot, but we tried hard in what we wanted to do, despite the fact that our team was small, and we didn't wanna give up," said junior Gregory Horowitz. 
Junior Jason Gilicze also shares why he's on the swim team, and how it has been beneficial to him ever since he joined. 
"Swim is something to do in the meantime, it's something to stay fit. That's personally why I do it. I like water polo too, but you can't really play it in the spring, so this is what I choose to do instead," said junior Jason Gilicze.
The only senior on the team, Osias Carrera, spent his last year being able to swim for a high school team. The game against Patriot high school would also be the last high school swim meet that he participated in as well.
"Having my last swim meet was kinda bittersweet; I've been looking forward to stopping swimming so that I could just enjoy the rest of my school year, but I do miss a lot of aspects. I'm never gonna be able to hang out with my teammates again or get cheered on when I'm doing a swim meet, so I'll really miss all of that."